Residenza Paolo VI
Vatican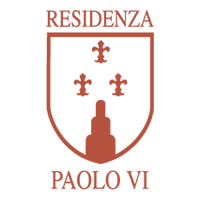 RESIDENZA PAOLO VI
Elegance & traditon
The Residenza Paolo VI, established on the premises of an Augustinian Monastery, was inaugurated at the beginning of the Holy Year 2000. The genius loci and the charm of tradition, still alive in its ancient walls,make this property your "private" haven in Rome, far away from chaos, in the pulsing heart of the Eternal City.

THE ROOMS
pleasant warm atmosphere

THE TERRACE
Enjoy the impressive view
THE TERRACE
Enjoy the impressive view
The terrace is the real attraction of the Residenza. The breath-taking view on St. Peter's Basilica and the Apostolic Palace accompanied by soft classical music create a peaceful and spiritual mood that surrounds guests and visitors alike, leaving them with the impression of being at "heaven's gate". Even in wintertime our terrace is always accessible. Thanks to the closure system with sliding windows, makes your visit pleasant and comfortable.

THE RESTAURANT
Elegance and style
SALA BERNINI
Elegance and style
This room dedicated to Giovanni Lorenzo Bernini, a famous Italian architect, sculptor and painter was born in Naples as the son of the sculptor Pietro Bernini on December 12, 1598. When he was still a child, Giovanni Lorenzo Bernini was taught his first art lessons by his father, and made such great progress, that he made and completed a successful angel's head in marble at the tender age of 10. When he moved to Rome with his father in 1608, Giovanni Lorenzo Bernini attracted attention due to his well-developed artistic talent at such a young age, and attended a masterclass, where he produced a number of busts including one of the Pope. Bernini's perfection and mastery in working stone, made him famous at an early stage.

CHOOSE HOW TO BOOK
VERIFY AVAILABILITY & BOOK ONLINE