The terrace is the real attraction of the Residenza. The breath-taking view on St. Peter's Basilica and the Apostolic Palace accompanied by soft classical music create a peaceful and spiritual mood that surrounds guests and visitors alike, leaving them with the impression of being at "heaven's gate". Even in wintertime our terrace is always accessible. Thanks to the closure system with sliding windows, makes your visit pleasant and comfortable.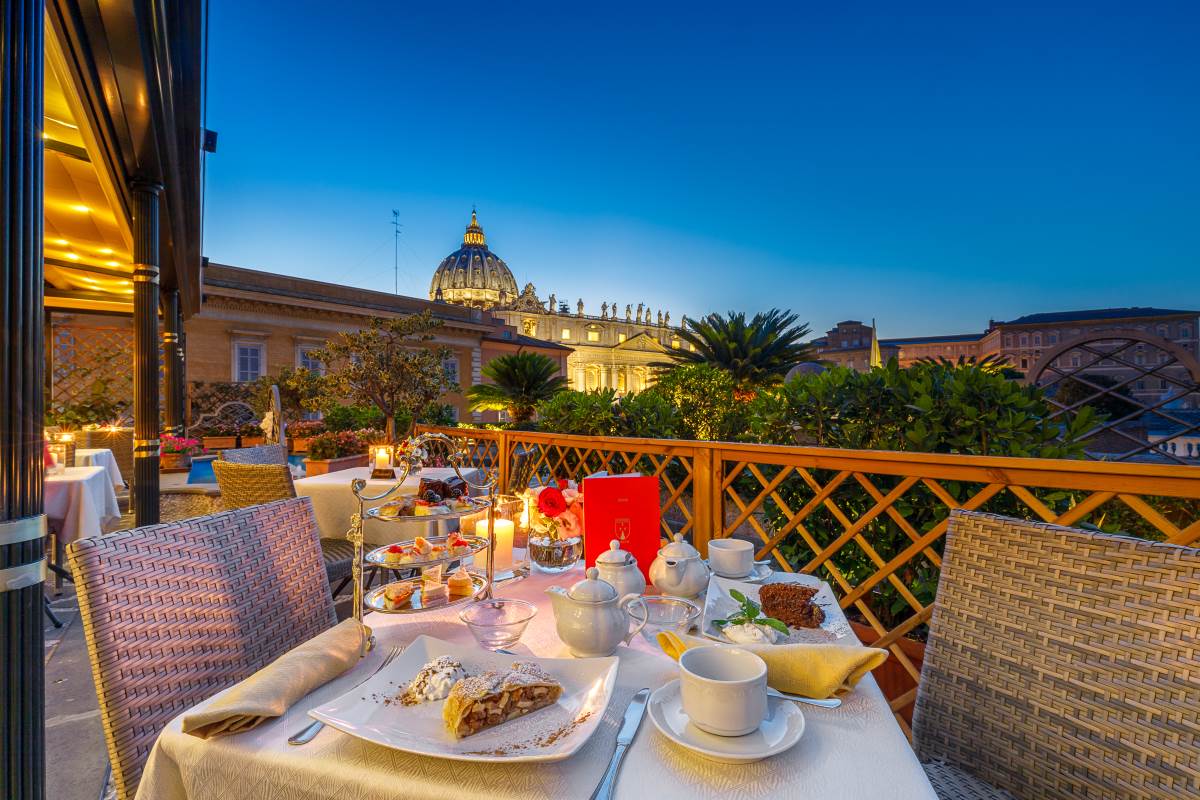 TEA TIME & APERITIF
After a long day spent in the alleys of the city, between the rooms of the Vatican Museums and the majestic Basilica of San Pietro, it will be impossible to escape the call of the panoramic terrace of the Residenza Paolo VI. Here you will have the opportunity to relax and pamper yourself tasting a tea, a coffee or an aperitif under the glow of the illuminated dome of Michelangelo framed by the masterful Bernini colonnade. In addition, our à la carte menu offers you the chance to choose from a variety of cold starters, first and second courses of the day, an excellent selection of Italian doc and docg wines, and finally ice creams, desserts, seasonal fruit and assorted liqueurs, for an unforgettable and special candle light dinner. On request, we can even prepare dishes and desserts gluten-free.

BAR-SERVICE
At our terrace with direct views of the imposing dome of St. Peter's and the Apostolic the bar service is available every day from 4PM to midnight. The service is accessible to our guests and visitors. Reservation is welcome.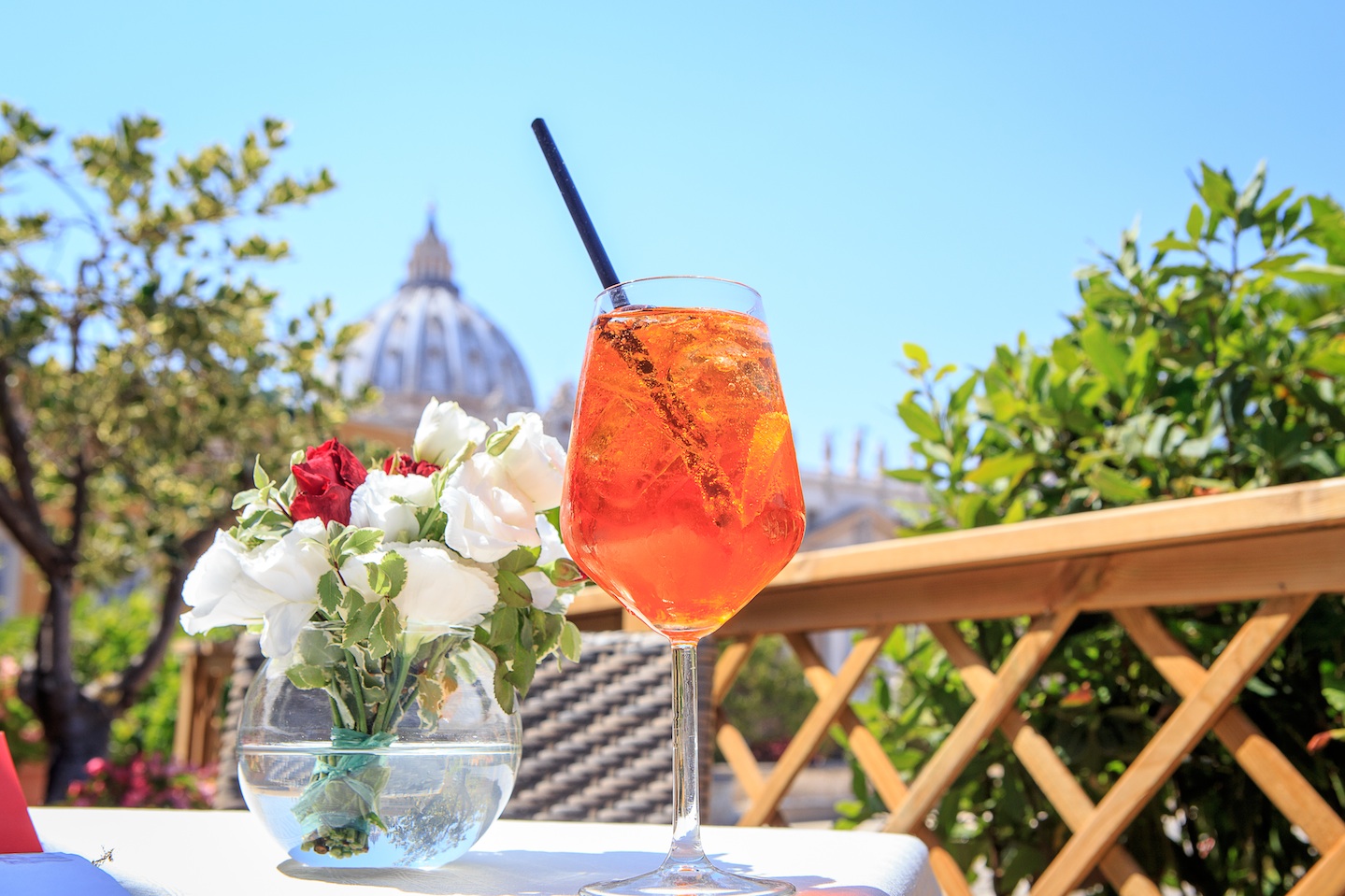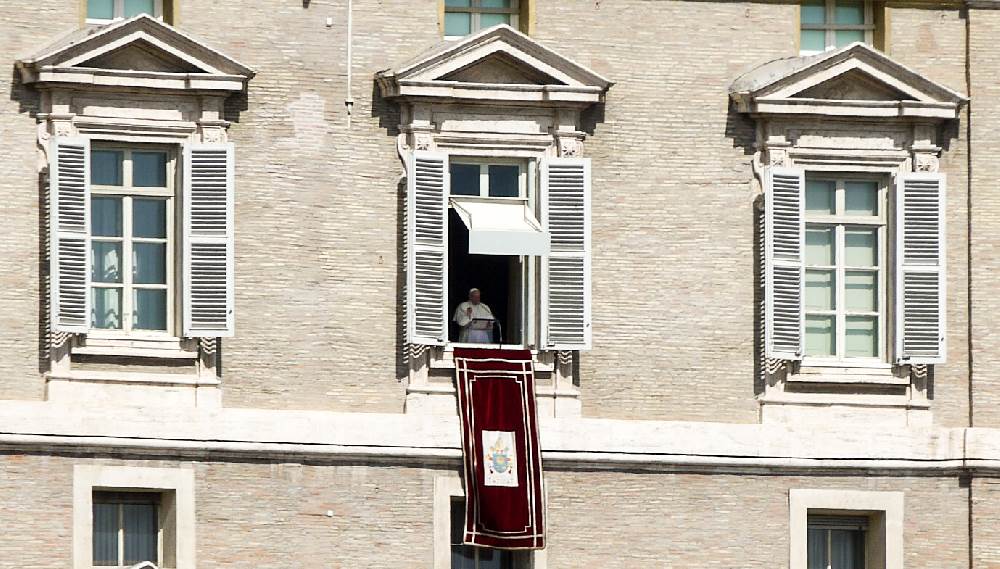 ANGELUS
On Sundays at noon our terrace becomes a unique and privileged place to follow the Angelus of the Holy Father. It is only for this occasion that it is possible to access an exclusive area of the terrace, where it seems even more suggestive to be so close to the Pope. After the Angelus you can use our bar service or organize an aperitif or lunch or any other type of event upon request. For information please contact us.

CHOOSE HOW TO BOOK
VERIFY AVAILABILITY & BOOK ONLINE