International Festival of Sacred Music and Art Rome and Vatican 2020 from 16th until 19th November 2020
1st Digital Edition
The Festival's music program is rich and spiritually significant and as usual will be performed by world renowned artists, in front of an audience including important personalities from the Italian Republic and the Holy See.
Participating financially with a contribution you will support the foundation's institutional activities so that the Fondazione Pro Musica e Arte Sacra can organize sacred music projects and finance the restoration of sacred art.
We will be happy to meet you at the Festival Internazionale di Musica e Arte Sacra!

Welcome to the Festival of Sacred Music and Art
Festival Introduction Video
Message from the former President of the Federal Republic of Germany - Christian Wulff
To view this video please enable JavaScript, and consider upgrading to a web browser that supports HTML5 video
As seen on .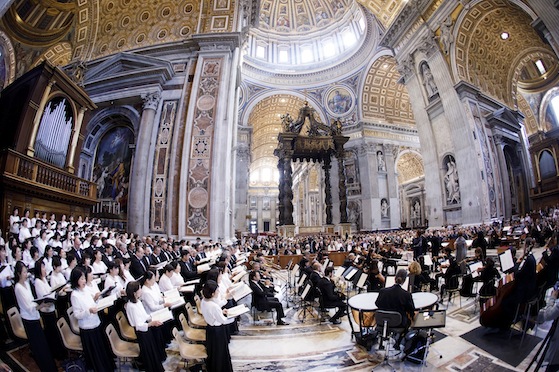 Monday, 16th November 2020 at 9 pm
Papal Basilica St. Peter in the Vatican
Spiritual Elevation
Wolfgang A. Mozart, Coronation Mass, KV 317
Illuminart Philharmonic Orchestra and Illuminart Chorus, (Japan)
Rossana Cardia, Soprano
Chiara Chialli, Mezzosoprano
Angel Pazos, Tenor
Davide Giangregorio, Bass
Tomomi Nishimoto, Conductor

Tuesday, 17th November 2020 at 9 pm
Papal Basilica St. Paul Outside the Walls
Ludwig van Beethoven, Symphony N. 9


Illuminart Philharmonic Orchestra, Japan
Rossana Cardia, Soprano
Chiara Chialli,, Mezzosoprano
Angel Pazos, Tenor
Davide Giangregorio, Bass
Tomomi Nishimoto, Conductor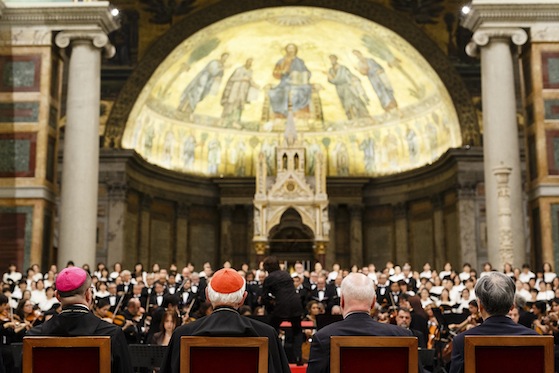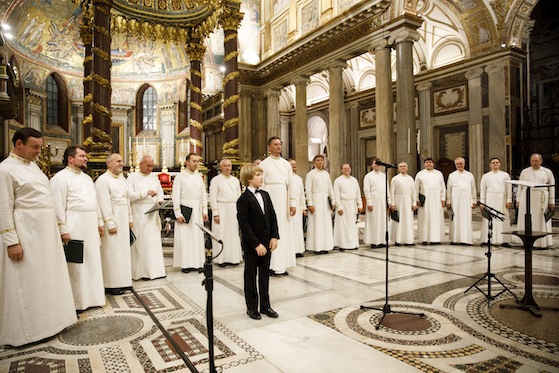 Wednesday, 18th November 2020 at 9 pm
Papal Basilica St. Mary Major
Spiritual Choral Music from Russia


The festive male choir of the Moscow Danilov Monastery
Georgy Safonov, Conductor

Thursday, 19th November 2020 at 9 pm
Basilica of St. Ignatius of Loyola at Campus Martius
Gregorian Chants and music from Albert Renaud, Carl Jenkins, Daniel Steger, Johann Sebastian Bach, Wolfgang Amadeus Mozart, Franz Schubert, Theodore Dubios, Peter Sölken, René Clausen, Johannes Krüger, Louis Vierne, Edward Elgar, César Frank


Knabenchor Hösel, Germany
Toralf Hildebrandt, Conductor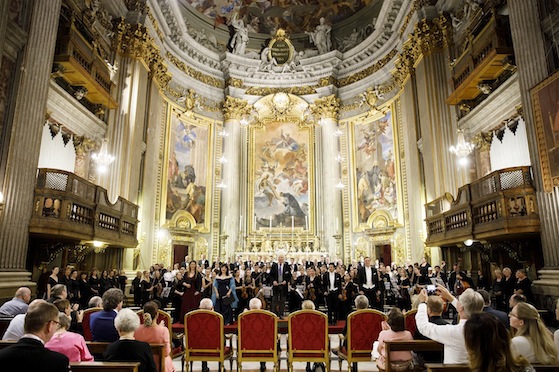 CHOOSE HOW TO BOOK
VERIFY AVAILABILITY & BOOK ONLINE